Human Landscape Dance and Spacetime Dance present Topographies: Dances for Land, Air, and Water on Saturday November 17, 2018, at 8pm and Sunday November 18 at 7pm in the Dance Loft, 4618 14th St NW, Washington DC. Buy tickets here: Topographies Tickets. Seating is limited.
Katie Sopoci Drake and Malcolm Shute have interleaved contemporary dances inspired by nature into an evening-length performance. For her company Spacetime Dance, with guest LucidBeings Dance, Drake has developed a series of vignettes juxtaposing civilization and nature. Shute's work for Human Landscape Dance is set on the ground, underground, and in the air. The evening culminates in a duet set on both Drake and Shute.
In "Awakening," Drake's sensual movement and sweeping gestures awaken our senses to unexpected environments and reveal our innate connection to the natural world. "Petrichor" insinuates the deep forest into our nighttime lodgings; "Crossing" whips us from bustling city to raging sea; and "Pinnacle" carefully perches us between Cathedral spires and mountain passes.
In Shute's "Tsuru no Ongaeshi (Crane)," a Japanese myth about a transformation from bird to human, Olivia Serrill and Alexander Short transform from separate to integrated, arms blending into arms while tracing arcs along the sky. "Moss" depicts grass being consumed by moss in a Japanese garden, a passionate struggle played out in minute scale, limbs wrapping limbs as bodies press along the ground. Drake and Shute dance together in "Eurydice," depicting the subterranean flight of Orpheus and Eurydice from Hades. The pair twists through intimate embraces while keeping their eyes carefully averted, knowing that she will leave if they look each other in the face.
Topographies unites the similar visions of Drake and Shute, two choreographers exploring relationships with nature through metaphor. In each case, their work reveals an underlying anxiety, people unable to settle harmoniously in their world. Instead, they squeeze too tight, tie themselves in knots, or look back with regret. To reflect this vision, their dances are layered together, sometimes overlapping, to create an evening-length collage.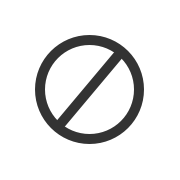 Address
Dance Loft
4618 14th Street NW
Washington, DC 20011
United States
38.9467312, -77.032992825229